SNEDDENS - New Zealand's No.1 International Freight & Shipping Specialist
Export To & From NZ With Trusted Shipping Experts
With over 50 years of NZ exporting experience, you can expect the very best NZ exporting service from Sneddens. We offer:
Door-to-door pickup and delivery service for exports to most countries
Small international courier shipments, container loads or huge breakbulk projects
Expert advice – we work in your best interests
All exporting options
Dedicated customs brokerage services
3rd party logistics services
Sneddens can handle all of your exporting needs. For more information or to request a free quote, please call 0800 76 33 33.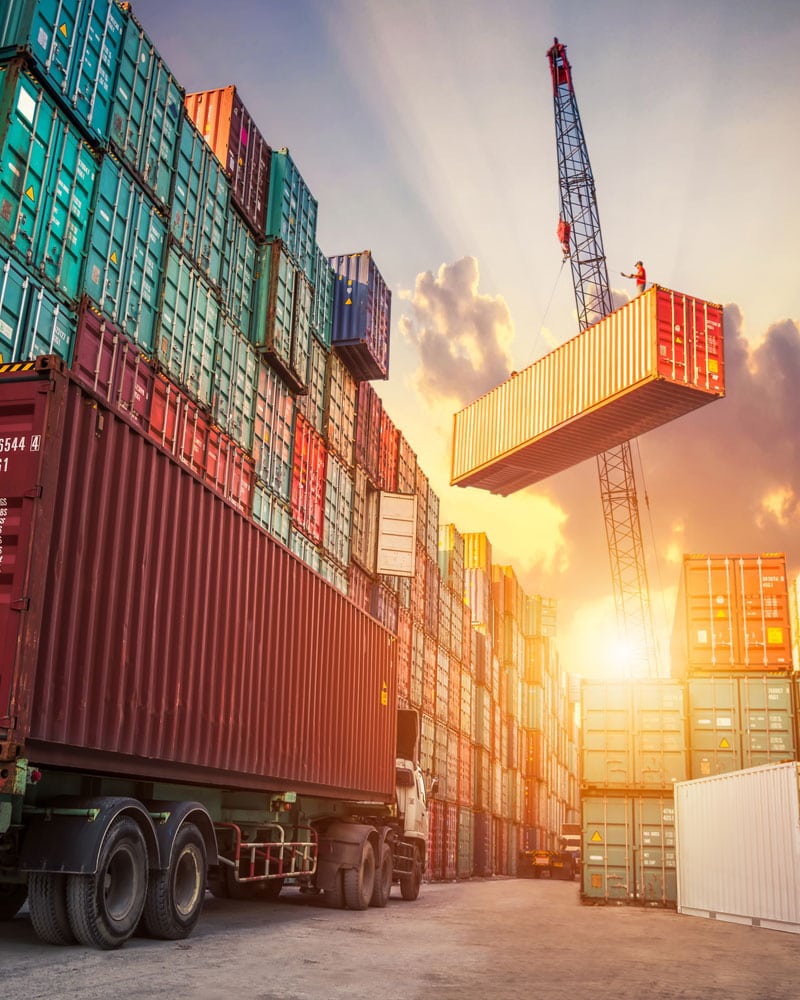 Sneddens membership in a number of worldwide freight networks means our clients have access to logistics facilities throughout the world.
We make it easy for you to export just about anything to anywhere in the world. Whether you are shipping large retail shipments, heavy machinery or even scrap metal and scrap tyres, we offer an affordable and efficient way to export cargo on time. 
There are many options available for exporting from New Zealand. These include air freight, sea freight, LCL (less than container load), FCL (full container load), Breakbulk and international courier (door-to-door). Sneddens can arrange these options for you.
We offer our customers professional and innovative international freight and logistics services to and from New Zealand. Our team will ensure you are presented with a comprehensive range of options to import and export.
Breakbulk
FCL Shipping
LCL Shipping
Exports and International Deliveries
For exports and international deliveries that are still urgent but have a more fluid time frame, we offer a consolidation service.
Due to its lower shipping cost, this service is a more economical way to export overseas. Freight is combined at weekly intervals and we achieve price concessions by combining many clients' shipments and buying at higher weight levels.
For a seamless NZ exporting experience, our customs brokerage service will take care of all export clearance matters. The best part is that you deal with one person from start to stop for all your queries, so don't hesitate if you have a query – we'll be happy to assist.
For more information call us today on 0800 76 33 33, email info@sneddens.co.nz or click here to book online.
New Zealand Air Freight Export Services
Currently, we offer two types of air cargo services for export shipments: Direct Airline and Consolidation. In cases where urgent shipments are required, we provide direct airline services.
It is vital that you investigate and decide on your terms of trade, your payment and transport options, and find out if there are prohibitions and/or if permits are required. You will need to discuss with the shipper (supplier) your terms of trade. The terms most extensively used are:
EXW
Ex-works – This is the price suppliers charge for goods taken directly from their factories. It does not include any cartage or delivery to the wharf or airport, or export documentation.
FOB
CFR
Understand Prohibited Items and Biosecurity Requirements
There are restricted items that require permits from various government agencies. NZ Customs publishes an official list of prohibited and restricted items.
New Zealand has a bio-security service that keeps out diseases and unwanted pests. All containers exported to New Zealand are inspected at the time of unloading. The type of packaging used for all LCL, FCL and air freight shipments are inspected. There are restrictions on the exportation of food, animal products, plants and other similar items of this nature.
Sneddens Customs Brokers have the expertise to deal with restricted items and biosecurity and can help you understand your legal requirements.
Take Out Insurance
We recommend that you insure the goods using a reputable New Zealand company.
Sneddens are the best choice to help you with your NZ exporting needs. We have been exporting freight for more than 50 years, so we have a vast network of experts and know-how to draw on.
Call us on 0800 76 33 33 for more information, or request an instant free quote. Our experienced customs brokers work in your best interest!
Exporting to China
Exporting To India
Exporting to China
Along with our agents, we provide an extensive shipping service to and from China. Whether your order is via Air Freight or Sea Freight, we can determine the best shipping and most cost-effective methods. We can transport your items to a duty free store allowing storage and distribution at destination.
For more information call us today on 0800 76 33 33, email info@sneddens.co.nz
Exporting To India
The fastest, safest and most cost-effective way to move freight
Sneddens is no ordinary freight forwarder; we are reliable freighting partners that have your best interest at heart.

Always Working For You
Don't wait another day. Our team works around the clock to get freight moving; such is our dedication to our clients.

No Hidden Costs
Our quotes are fully transparent and accurate; no hidden costs or nasty surprises.

More Options
We are part of four major global freight alliances, so our clients have more options and agents working to move their freight.

Importing Is Safer
We have quality control agents on the ground to protect importers' investments.

Most Efficient Shipping Strategies
By leveraging the latest technology and industry-specific expertise, we create the most efficient shipping strategies.

Accredited Storage & Distribution Facilities
We offer 3rd party logistics services at our accredited Auckland Airport Warehouse.

Customs Brokerage At Its Best
Our customs brokers are highly experienced and accredited with NZ customers experience.

100 Cities Across All Continents
Our cargo specialists are experienced in all industries and ship to and from over one 50 countries.